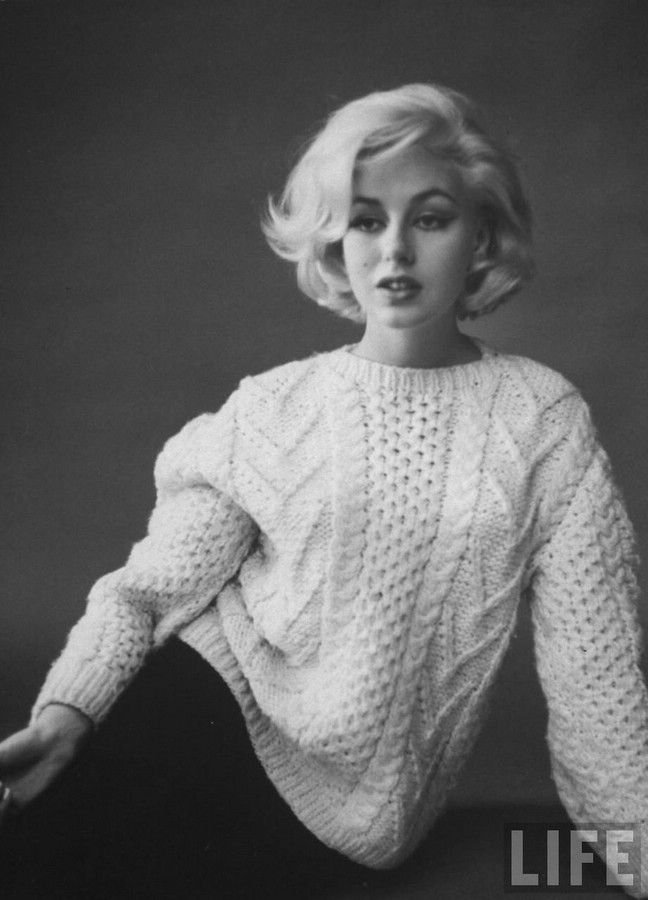 According to historian Siun Carden, quoting Anthony Patterson, Aran jumpers have become synonymous with 'Brand Ireland' – as ubiquitous as Guinness, shamrocks, leprechauns etc. If you walk into any Irish gift shop across the island of Ireland, you will see Aran jumpers or other woollen items inspired by Aran knitting. Aran knitting is synonymous with the traditional image of Ireland and Irish people. Though the Aran jumper you bought for fifty euros is probably not knitted on the island of Ireland and most certainly not from wool from Irish sheep. Aran jumpers are a timeless, fashionable, and practicable addition to any wardrobe as they never seem to go out of fashion. 
The name of the Aran jumper derives from the Aran islands which lie of the western coast of Ireland. The islands comprise of Inis Mór, Inis Meáin, and Inis Oírr and can be reached by ferry or by plane with Aer Aran from Connemara Airport  Aran jumpers knitted from Irish wool are incredibly expensive, but this is reflecting in both the price of Irish wool and the labour intensity of producing an Aran knit jumper with their complex pattern of crosses, twists, and other diamond shaped patterns. I am lucky to own two Aran cardigans (one knitted by my mum and the other by my great-aunt) as well as a lovely Aran knit jumper (also knitted by my mum). However, do you know the history and importance of the Aran jumper in both the history of Ireland and the history of Irish Fashion? 
According to Siun Carden in 'Aran Jumper' – Design Roots: Culturally Significant Designs, Products and Practices' the Aran jumper became fashionable to wear from the 1940s and 1950s onwards and that the symbolic nature of the Aran jumper's stitch patterns represent an ancient way of life from Ireland's past. The Aran Islands and by extension the jumper are an essence of Ireland's mythical past. This idea of 'myths and legends' was used to great acclaim in the work of 1950s fashion designers Sybil Connolly, Neilli Mulcahy, and Irene Gilbert to promote their clothes as being influenced and part of the ancient, Celtic tradition of the West of Ireland. 
Aran Jumpers were worn by fisher men both on the Aran Islands, across Ireland, and beyond and legend has it that when a drowned fisher man's body came afloat on one of the Aran islands his family were able to identify his body from the pattern on his jumper as many family's had their own knitting pattern. Many family's patterns had references to mythical Celtic symbols, life and death, nature, and the Holy Trinity embedded in their Aran knitting patterns making it easy for family members to identify their Aran knitting from their neighbours knitting. In the newly independent Ireland of the 1920s and 1930s Irish women were being enthused to wear Irish fashions such as Aran jumpers made from Irish wool and to give up 'foreign fashions' until Irish silk and cotton was available. How many women actually did this is unclear, but many Irish women continued to wear both Irish made fashions and fashions influenced by Paris, London, and Milan.
Although women began to adopt Aran jumpers and other Aran patterned clothing as fashionable clothing the Aran jumper was still associated with maleness and a Gaelic maleness associated with the west of Ireland, tradition, and continuity of Irish culture according to Catherine Nash. Co-incidentally the exodus in the 1930s from Ireland of both male and female immigrants, many from the Aran islands, meant that the Aran jumper travelled with them as they left their homes to immigrate to the UK, USA, Australia etc. and by bringing their traditional Irish fashion with them they not only promoted the Aran jumper as Irish but introduced it as a fashion item to a wider audience. 
This cyclical process of immigrating and bringing your culture with you to have it returned when descendants of the original immigrants return to the 'homeland' of Ireland proves the Aran jumper's lasting and timeless legacy as both a fashion item but also an arbiter of Irish culture, taste, and Gaelic tradition.  Therefore, next time you wear your Aran jumper or are contemplating buying one you're not just buying a fashionable piece of clothing but you're also buying a piece of Irish culture and history. 
Sources:
Siun Carden, 'The Aran Jumper,' in

Design Roots: Culturally Significant Designs, Products and Practices',

ed. By Stuart Walker et al. Bloomsbury, 2018

Patterson, Anthony, Brand Ireland (February 9, 2009). Irish Marketing Review, Vol. 20, No. 2, pp. 89-98, 2009, Available at SSRN: https://ssrn.com/abstract=2002352

Siun Carden, 'The Aran Jumper.'

Siun Carden, 'Authenticity and Place-Based Knitwear: Fair Isle and Aran Knitting in Shetland and the West of Ireland', Textile, 2022.

Catherine Nash. 'Reclaiming Vision: Looking at landscape and the body',

Gender, Place and Culture: A Journal of Feminist Geography

3.2 (1996): 149–170 cited in A Stage of Transition: Locating European Identity, Culture and Memory at the Gate Theatre: Frank McGuinness' 'The Thrupenny Opera' and

Peer Gynt

and Hugo Hamilton's

The Speckled People

by Barry Houlihan and Grace Vroomen.